Popular Andersen Fairy Tales Animal Stories Poetry for Kids Short Stories Categories list

Іванов
The Nursery Rhymes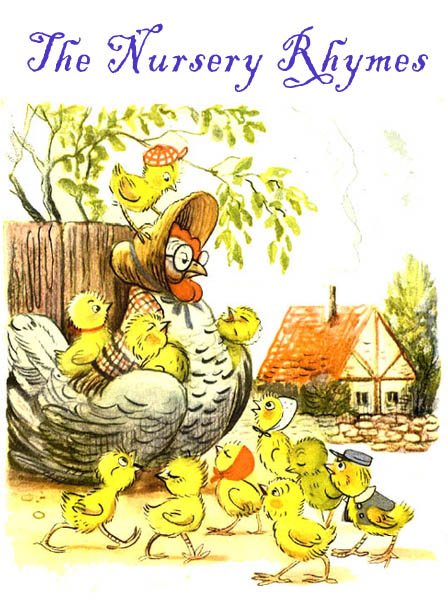 freebooksforkids.net
Illustrated by V.Suteyev
Little Hen
I had a little hen, the prettiest ever seen;
She washed me the dishes, and kept the house clean;
She went to the mill to fetch me some flour;
She brought it home in less than an hour;
She baked me my bread, she brew'd me my ale;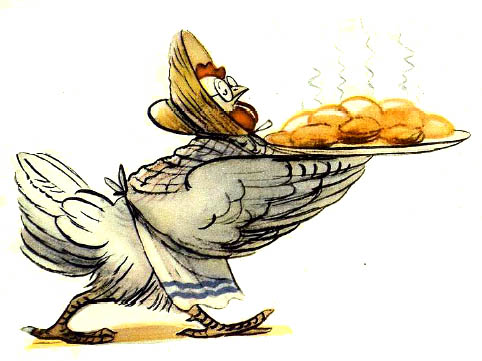 She sat by the fire, and told many a fine tale.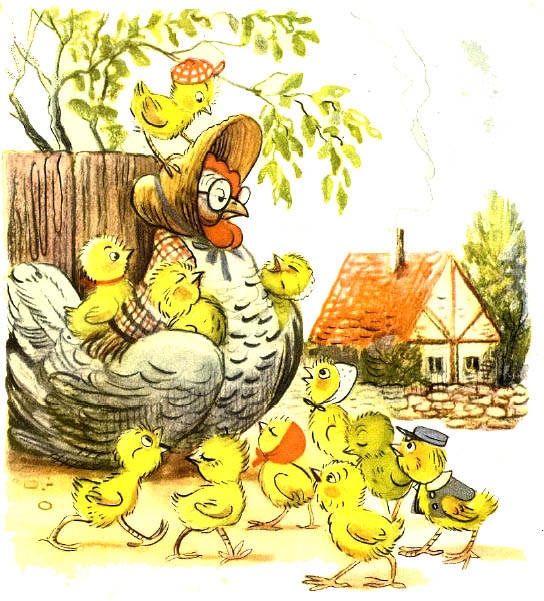 Robin the Bobbin
Robin the Bobbin, the big-bellied Ben,
He ate more meat than fourscore men;
He ate a cow, he ate a calf,
He ate a butcher and a half;
He ate a church, he ate a steeple,
He ate the priest and all the people!
A cow and a calf,
An ox and a half,
A church and a steeple,
And all the good people,
And yet he complained that his stomach wasn't full.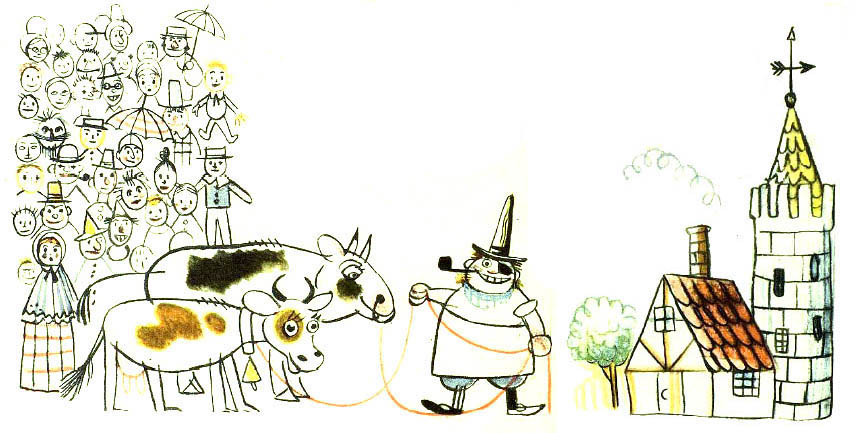 Crooked Man
There was a crooked man, and he went a crooked mile,
He found a crooked sixpence against a crooked stile;
He bought a crooked cat, which caught a crooked mouse,
And they all lived together in a little crooked house.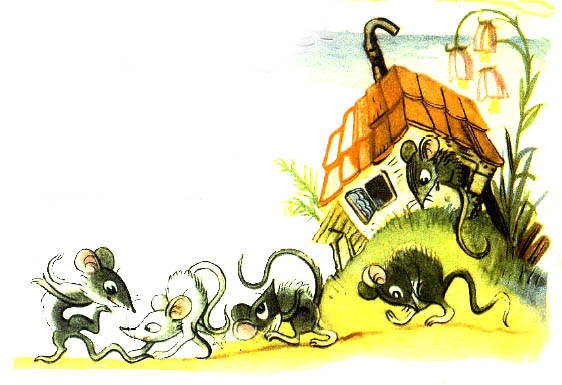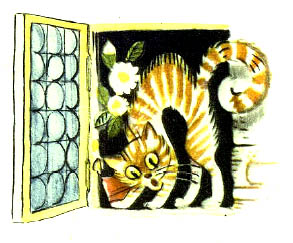 Four and Twenty Tailors
Four and twenty tailors went to kill a snail;
The best man among them durst not touch her tail.
She put out her horns like a little Kyloe cow;
Run, tailors, run, or she'll kill you all e'en now.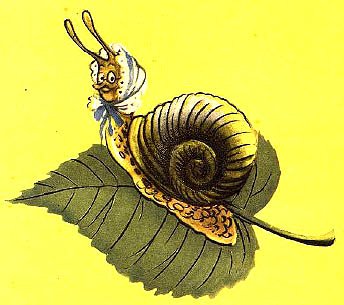 Author:
Lang A.
; illustrated by
Suteyev V.
Contact us if you have any questions or see any mistakes.
© 2019-2022 Freebooksforkids.net