MOUSIE GOES FOR WATER
Wash the buckwheat and mash it well,
We've sent Mousie out to the well.
She went across a bridge,
Across a sandy ridge,
Back and forth she scurried,
Mousie was so worried,
"Oh, dear, I'm lost! The well is gone!"
But it was by the barn!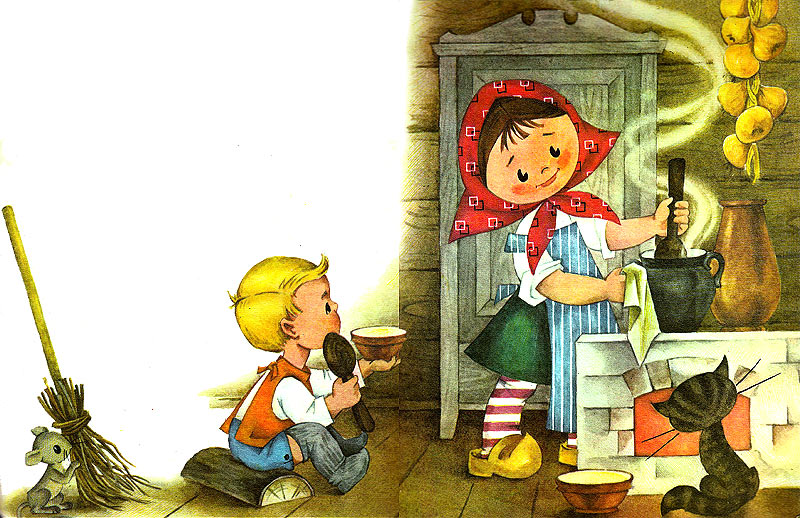 BROWN HARE
Oh, you brown hare, go 'way — or else!
Don't follow me all day — or else!
Don't you break through the hedge — or else!
Don't eat my cabbages — or else!
Don't you let me catch you — or else!
Run, quick, before I do — or else!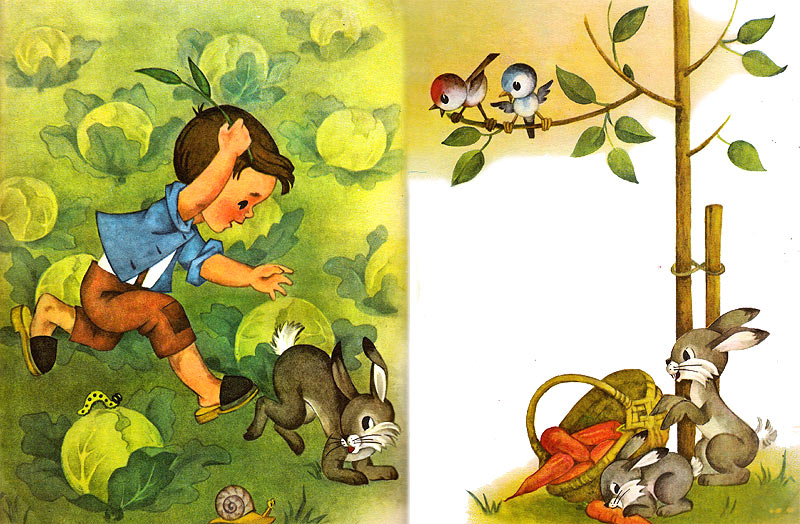 MOO-MOO!
Moo-Mo, my horns are strong,
Moo-Mo, my tail is long,
Moo-Mo, I weigh a ton,
Moo-Mo, you'd better run,
Moo-Mo, out of my yard,
Moo-Mo, I'll butt you hard!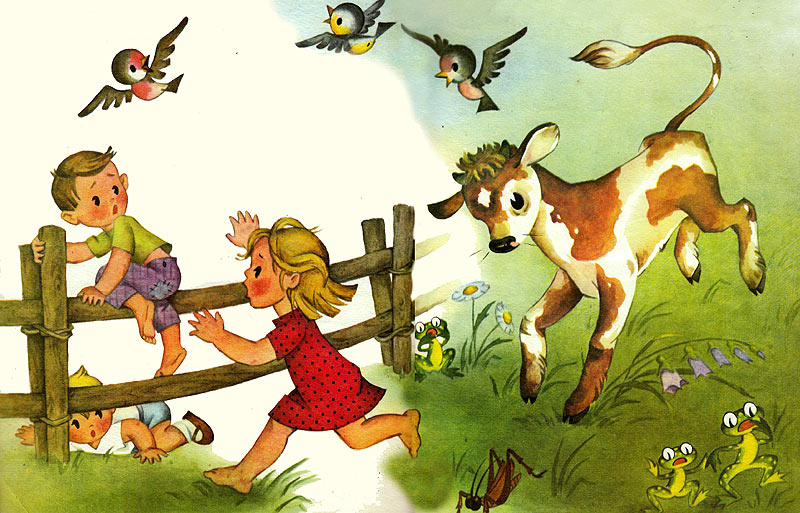 WOODCOCK BUILT A HUT
Woodcock, woodcock, hippity-hop,
On the bright green meadow.
Swing your axe, don't be slow,
Chop-chop-chop! Chop-chop-chop!
Woodcock built a little hut
On a hill, on a hill,
There he brought his own true love,
Dressed in gay flowers and frills.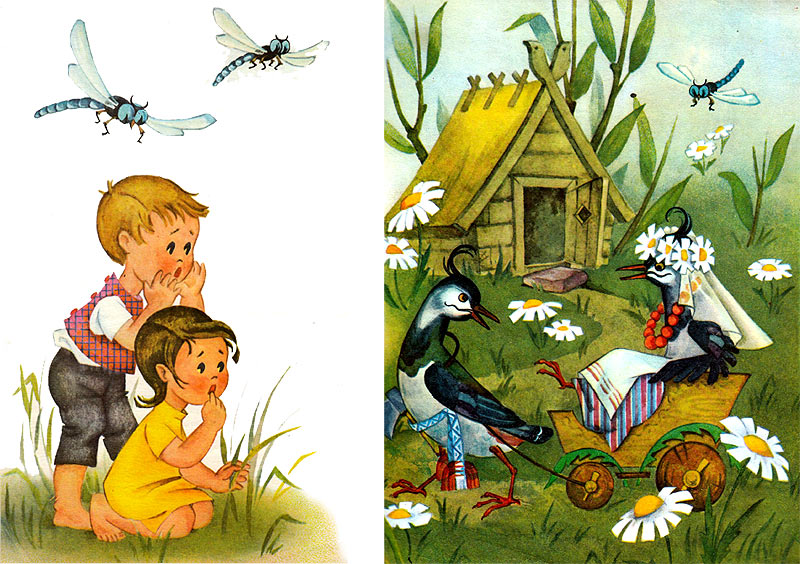 Author:
Lithuanian Rhymes
; illustrated by
Balciunenfe T.
Contact us if you have any questions or see any mistakes.
© 2019-2021 Freebooksforkids.net