Who's riding so late through th' endless wild?
The father 't is with his infant child;
He thinks the boy 's well off in his arm,
He grasps him tightly, he keeps him warm.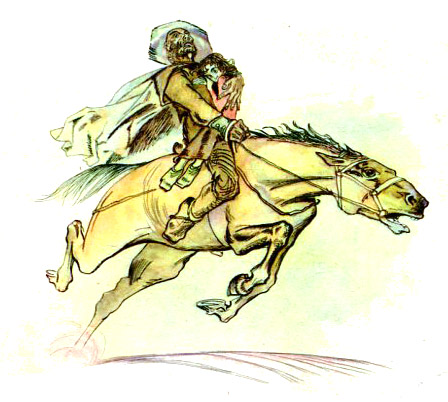 My son, say why are you hiding your face ? -
Oh father, the Erlking 's coming apace,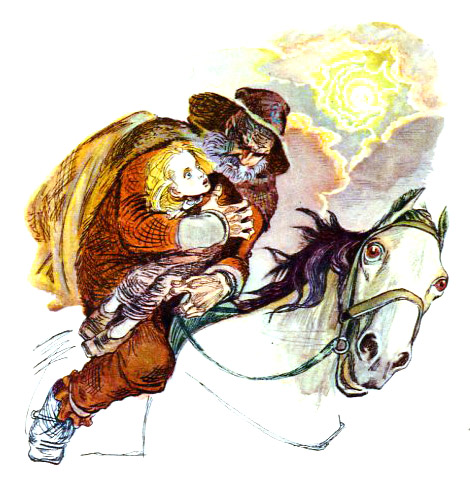 The Erlking 's here with his train and crown! -
My son, the fog moves up and down. -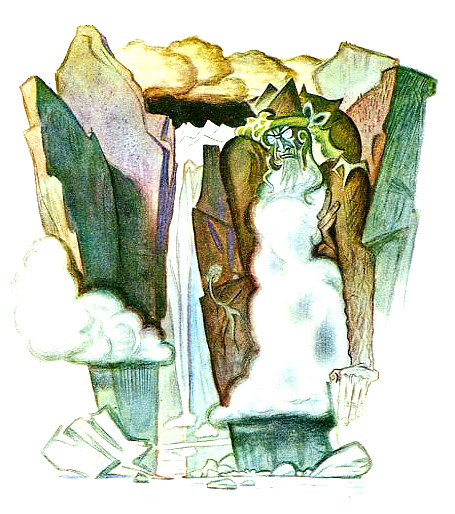 Be good, my child, come, go with me!
I know nice games, will play them with thee,
And flowers thou 'It find near by where
I live, pretty dress my mother will give."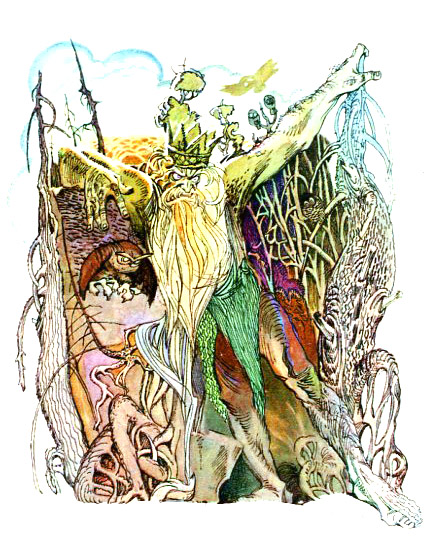 Dear father, oh father, and do you not hear
What th' Erlking whispers so close to my ear? -
Be quiet, do be quiet, my son,
Through leaves the wind is rustling anon. -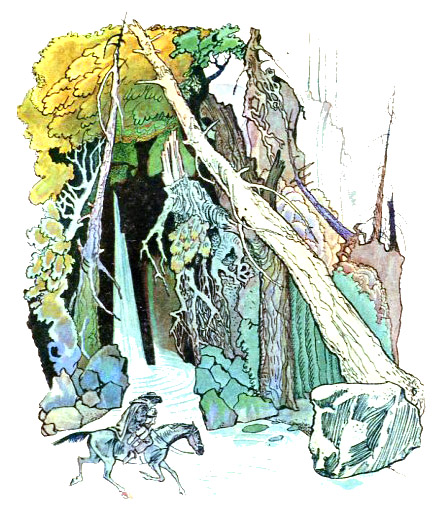 Do come, my darling, oh come with me!
Good care my daughters will take of thee,
My daughters will dance about thee in a ring,
Will rock thee to sleep and will prettily sing."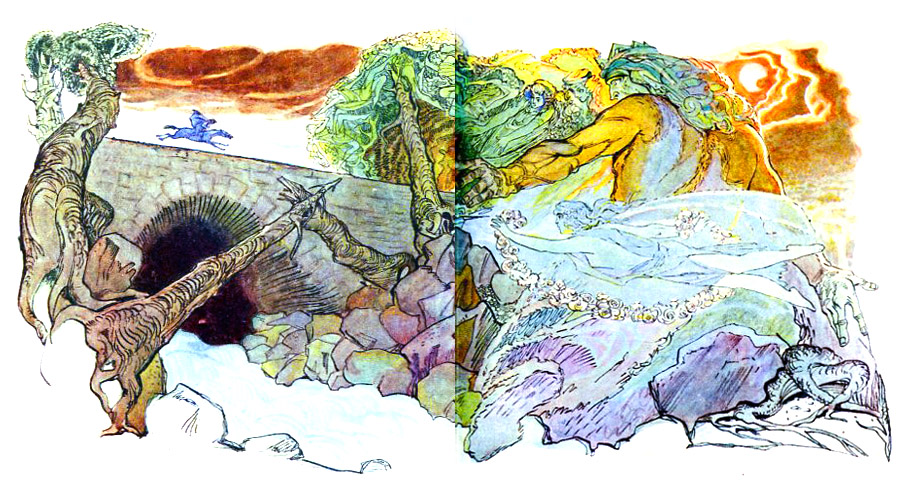 Dear father, oh father, and do you not see
The Erlking's daughters so near to me? -
My son, my son, no one 's in our way,
The willows are looking unusually gray. -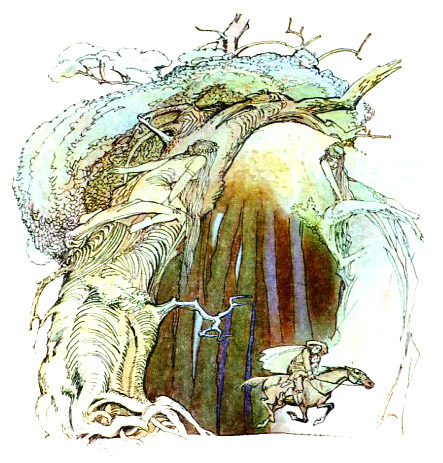 I love thee, thy beauty I covet and choose,
Be willing, my darling, or force I shall use!
"Dear father, oh father, he seizes my arm!
The Erlking, father, has done me harm. -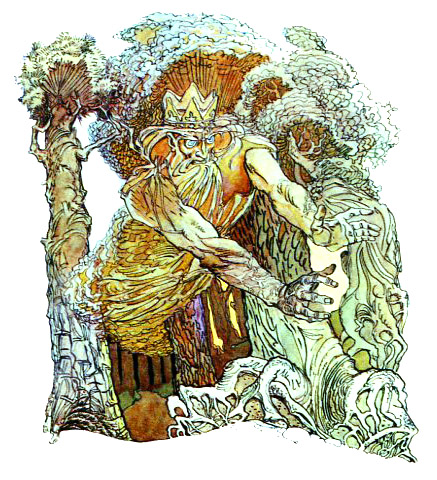 The father shudders, he darts through the wild;
With agony fill him the groans of his child.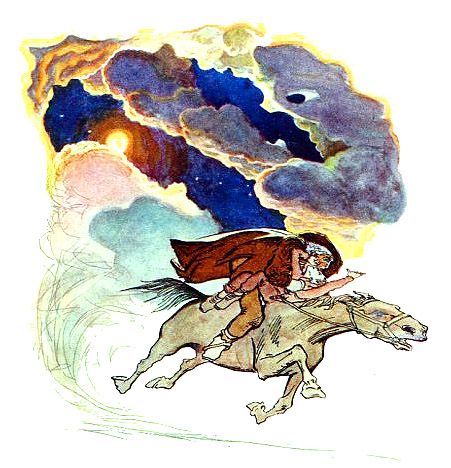 He reached his farm with fear and dread;
The infant son in his arms was dead.