Popular Andersen Fairy Tales Animal Stories Poetry for Kids Short Stories Categories list

Eskimo Stories
Animal Stories Of The North
Translated by Fainna Solasko
freebooksforkids.net
Illustrated by Y.Rachov
What A Friend!
An Eskimo Story told by Kivagme
Two fox cubs lived in the tundra: Red Fox and Polar Fox. Everyone said they were friends, because they ran around together, clayed together and went exploring in the tundra together.
One day hey came upon a big boulder. Red Fox took a running jump and landed on top of it.
"Come on up!" he shouted to his friend. "I can see far off from here."
Polar Fox jumped again and again, but couldn't reach the top. "I can't!" he shouted up to Red Fox. "Help me."
"I know!" Red Fox shouted. "Grab hold of my tail and I'll pull you up. Be sure you hold on tight, or you'll fall and get hurt."
"But how'll I get down?" little Polar Fox wailed. "You'll pull me up, but how'll I get down again?"
"Don't worry, I'll help you. I'll just push you off!"
What a friend!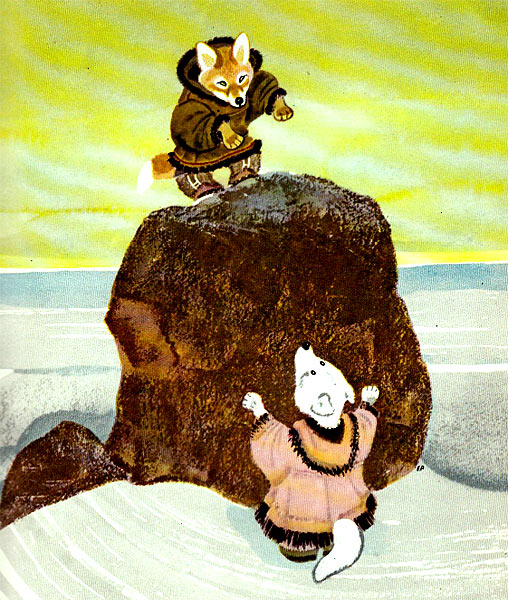 Contact us if you have any questions or see any mistakes.
© 2019-2022 Freebooksforkids.net